QUALITY - VALUE - SERVICE - DON'T SETTLE FOR LESS.
Deshe Kavua Ltd. is the leading company for the import, marketing, and installation of artificial lawn in Israel.
Deshe Kavua believes service quality is just as important as product quality, which is why we  invest a great deal of thought and time in both developing and promoting artificial lawn products and providing courteous and professional service to all our clients.
Deshe Kavua, established in 2000, has installed thousands of meters of artificial lawns all over Israel. We provide services and products for a variety of clients: private homes, businesses, sports fields, public areas, municipalities, public institutions and more…
At Deshe Kavua we make sure the artificial lawn we market, produce, and install is manufactured in factories which comply with the ISO standard and committed to quality control, supervision, and research in the field.
Deshe Kavua markets only artificial lawns which are best suitable for the field and climate conditions in Israel and which enjoy a 7 years manufacturer's warranty and have a use life expectancy of up to 20 years.
At Deshe Kavua we accompany the client from the initial consultation stage and up to the actual installation of the turf. Our experts are committed to be at your service for many long years and provide you with courteous service and professional consultation at any time.
Please feel free to contact us by phone at 077-2150031 or by the Contact Us form and we will get back to you as soon as we can.
Experts in Artificial Lawn​
Deshe Kavua only imports and installs artificial lawn products from factories which comply with the most advanced international quality control standards
Our artificial lawn has an especially natural look and it is soft and smooth to the touch, thanks to many years of research and development in this field.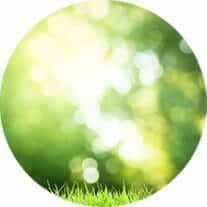 the turfs and fibers are sun exposure resistant and their color will not fade for many years. fully freezing temperature resistant as well as heat resistant up to 87 degrees Celsius
Our company holds an uncompromisingly strict quality control system, which enables us to constantly improve production processes and finish levels for our artificial lawn products.